Ref:
Date:
Location:
photo by:
Ref:
Date:
Location:
photo by:
News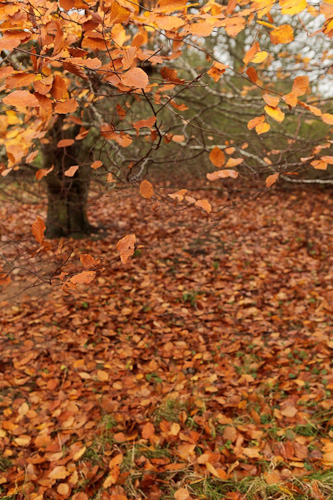 Autumn Leaves
DIRLETON NEWS
Kirk News
-
click here
to see details of the Sunday Service for the current week, Kirk News and Events
Dirleton Primary School's Monthly Newsletter will now be available on the village website.
Click here
to view the Septembe/October Newsletter
Come along to John Finlay's Talk this Wednesday
Creating an Outdoor Museum at Knockan Crag - one of the most important geological sites in the World
Wednesday 15th November 7.30 pm.
Dirleton Kirk Hall. Free
Door Open at 7pm.
Knockan Crag is one of the most important sites in the world, and John will describe his work for Scottish Natural Heritage designing this project to interpret the movements of Tectonic Plates at Assynt - not as a conventional museum but as an exploration of the whole site, using sculpture, poetry, words, structures and IT.
Dirleton's Third Lunch Hub was the busiest so far
Children from the Primary School came down with Brian Moody, the headmaster, bringing gifts of apple juice, chutney and even curry from their abundant apple orchard harvest. They joined forty residents for soup and cake and a good time was had by all. The next Lunch Hub will be on Wednesday 6th Decmebr on the theme 'Christmas is coming' - so look our for some seasonal treats!
Altering the Catchment Area of Dirleton Primary School
The changes that affect Dirleton are that houses in the Westerdunes Park area will now becomepart of the catchment area for Law Primary School. Plus the new houses at Ferrygate Meadow will become part of the Law Primary catchment area - the catchment boundary runs through this deelopment.
If you missed the pop-in session at the shccol, there is a public meeting at North Berwick High School on Tuesday 21st November at 7pm.
Castlemains Farm Proposed Development
Following the failure of the CALA planning application to take any material cognisance of the community's 'Dirleton Expects' document, the DVA has now produced its own conservation-based community proposals for the site, called 'Dirleton Expects More'.
Click on this link.
These proposals are currently under review by the new developer, Queensberry.
The Christmas Lights Appeal is a big success
The Appeal has now raised more than £9,000 and will be able to light three trees around the green. The DVA would like to say a big thank you to everyone who contributed so generously - residents, local businesses and community organisations.
The Christmas Lights group are now busy working on the scheme. They hope to light up the darkness on Wednesday 22nd November.
New Activites are getting underway in Dirleton
The new Cycle Group meets outside the Open Arms on a Friday at 1.30pm, and welcomes anyone to come along. Outings last approx 2 hours including a coffee stop.
Scotland's Garden Scheme June 2018
A message from Carol Drysdale the Dirleton Organiser:
Dirleton gardens will be open next year on Saturday 9th June and Sunday 10th June 2018 from 2pm--6pm.
During the next few weeks I will be contacting garden owners. I have already spoken to many of those who have previously opened their gardens but have not managed to meet with all , as many have been on holiday.
Interested in the Recommendations of the North Berwick Charette?
The consultants have now issued a report and suggestions, some doable in the near future, others requiring considerable investment. As North Berwick is much used by Dirleton residents, this report is of interest.
Click here to view.
Green Dog Walker Scheme
Dave Wild, our local Ranger is keen to roll out this scheme in and around Dirleton, and would like to hear from responsible dog owners to help take it forward.. Its a non-confrontational scheme to encourage walkers to clear up after their dogs.
Email
Dave for more information.
Ware Road / Foreshot Terrace Site Decision by the Council on earlier application
At their meeting on 15 August the ELC planning committee decided by 9 votes to 1 to refuse Muir Homes' application for planning permission for a 24 house development on the site at Foreshot Terrace / Ware Road in Dirleton and an associated application for a drainage system on the northern boundary of the site. The primary grounds for refusal were that the development would be a highly visible and obtrusive extension of urban development into an area of agricultural land, would be harmful to the character and appearance of the Conservation Area and would prejudice the ability to provide infrastructure capacity, in the form of necessary school capacity, for housing on the site at Castlemains Place, which is designated for housing in the Proposed Local Development Plan.
Muir Homes also held a second consultation in the Open Arms hotel on 1st June in preparation for making a further planning application, for a modified scheme. It is not known whether they intend to proceed with that.
For full history of this site
click here
Updated August 17, 2017